10 minute guided meditation for anxiety
Welcome to this 10 minute guided meditation for anxiety. Take a deep breath in, and relax your body and mind. I will guide you through a series of steps to help you manage your anxiety and find peace and relaxation. Throughout this meditation, try to focus on your breathing or on the words that I am speaking. Allow yourself to be present in this moment, without judgment or expectation.
Grounding:
Start by bringing your awareness to your body and all the sensations it is feeling. Feel the weight of your body resting on the chair or surface you are sitting on. Notice how the air feels as it enters into and out of your lungs with each breath. Place both feet firmly on the ground, feeling their connection with the earth below you. Let out any tension from your body with each exhale, allowing yourself to sink deeper into relaxation.
Visualization:
Take some time now to imagine you are in a peaceful place where you feel safe and calm. This can be any place at all – a beach, a forest, even a room in your own home – anywhere that makes you feel relaxed and free from worry or fear. Describe what it looks like in detail – perhaps there is lush greenery surrounding you, or the sound of waves crashing against rocks near by; maybe there is sunshine warming your skin or birds singing above – whatever comes up for you just allow it to be as vivid as possible in your mind's eye until it feels real inside of you.
Mindful Meditation:
Now let's move into mindful meditation using our visualizations from before as our anchor point for relaxation. Place your attention gently on each sensation around you – feeling the warmth of the sun's rays across your skin, listening to any sounds around you (birds chirping, waves crashing, etc.), noticing any smells that come up for you (freshly cut grass etc.). Whenever thoughts arise during this time (which they inevitably will), simply observe them without judgment before bringing back your focus back onto the present moment with gratitude for being here now in this very moment, allowing whatever arises to pass through without resistance or attachment.
Emotional Detachment:
Bringing awareness now to any emotions that may have risen while meditating – notice where they live inside of you – perhaps they are heavy in the belly or chest? Take some moments now to imagine each emotion slowly leaving through an exit point until all that remains is feelings of ease and contentment staying behind when everything else disperses away from within.
Affirmation:
Now finish off with an affirmation – something positive about yourself that resonates deeply within – perhaps "I am strong and capable" , "I choose peace" , "I trust myself" . Whatever comes up just allow these words flow around inside of yourself until they take root deep within .
6 Conclusion:
As we bring this 10 minute meditation practice for anxiety to close let us just take one last few moments here together; connecting with ourselves once more before returning back into our day feeling refreshed, rejuvenated and ready to tackle whatever comes our way next!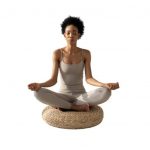 After retiring from professional soccer, Ryu decided to help teach other athletes the benefits of mindfulness and meditation. Implementing these techniques during performance helped him significantly and now Ryu would like to share this knowledge with the world.