Codependent Meditation: 20-minute guided
Hi and welcome to this 20-minute guided Codependent Meditation.
If you're looking for a unique way to really delve into your emotions, thoughts, and feelings and gain greater self-awareness, then Codependent Meditation could be just the thing. It's all about sorting through the other people you may rely on to figure out what parts of your identity are genuinely yours!
The meditation allows you to explore how developing a deeper sense of yourself can lead to healthier relationships with loved ones, and yourself.
Simply find a comfortable spot, close your eyes, and focus on the different thoughts in your mind. Ask yourself, "What's the source of this feeling?" or "Why am I thinking that?" As you become aware of your codependent tendencies, it will be easier for them to dissolve away.
And as you start to spend time with yourself, making your own decisions from an empowered space, it will lighten up your journey moving forward.
Visualization (10 minutes)
Close your eyes and take a few deep breaths. Feel the air fill your lungs and notice the sensations in your body as you exhale.
Imagine yourself standing on a beach, surrounded by vast expanses of ocean. The sun is shining brightly, its rays warming your skin. Inhale deeply, taking in the salty sea air. Take in the beach's sights, sounds, and smells, feeling connected to nature in this moment of relaxation.
Now imagine that before you, two figures are walking towards you along the beach – an older version of yourself, and an inner wisdom figure who reflects all that is best about you. They come closer until they join you in this beautiful place by the sea where love and peace reign supreme.
The older version of yourself speaks first; expressing gratitude for your life's journey so far, which has been full of both joys and sorrows alike. This version acknowledges all of your struggles while celebrating what it has taken to get here today: courage, resilience and strength. Then they turn to face the inner wisdom figure and thank them for being with them through it all – for always being a source of loving kindness no matter how challenging things have been.
Reflection (5 minutes)
Now pause for a moment to think about any relationships or dynamics in which codependency might be playing out without you realizing it; how it affects those involved and yourself. Reflect on times when codependent behavior has caused you pain or confusion; can you feel compassion for yourself for carrying such difficult emotions? Allow yourself to sit with these feelings without judgment or criticism just breathe into them until they can fade away into nothingness if that feels right.
Integration (5 minutes)
As we move towards integration allow yourself to recognize what healthy balance looks like: give yourself permission to set boundaries yet simultaneously remain open-minded to explore new possibilities; honor differences between individuals while respecting their autonomy; trust that everyone is doing their best even when it doesn't look like it from an outside perspective; provide support without expecting something in return; listen without judging or prescribing solutions as much as possible instead considering how others may feel; be mindful not just of how something makes us feel but also its impact on others involved in a situation or relationship dynamics etc… All these skills are important when striving towards interdependence rather than codependency!
Gratitude & Closure (5 minutes)
Take some time now to express gratitude towards everything discussed during today's meditation both positive and negative experiences which can sometimes lead us closer to becoming our true selves if we learn from them properly! Offer thanks for this time spent reflecting and bring this meditation gently to a close whenever feels ready..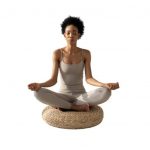 After retiring from professional soccer, Ryu decided to help teach other athletes the benefits of mindfulness and meditation. Implementing these techniques during performance helped him significantly and now Ryu would like to share this knowledge with the world.