Welcome to your dream meditation! Close your eyes and focus on your breath. Let each breath be a wave of relaxation, washing away tension and stress. Imagine yourself in a peaceful and tranquil environment, surrounded by the beauty of nature.
Notice the feel of the sun's warmth on your skin, the smell of the fresh air, and the sound of birds singing in the distance. Feel yourself becoming lighter with each passing moment as you travel into a state of inner peace and harmony.
Now allow yourself to drift off into a world of beauty, creativity and endless possibilities—your dreamscape. As you explore this new realm you will find that anything is possible here; all ideas have potential for creative growth and transformation.
Look around you; what do you see? Notice every detail—the colors, shapes, textures—allowing them to come alive with vibrant energy. Take some time to explore this magical place at your own pace; move as slowly or quickly as you like to get comfortable with each unique area before moving onto the next one.
As inspiration arises in this dream world take note of it but don't dwell too long on any one thing; just observe and let it pass by if necessary. Be present in whatever moment unfolds before you but also keep an eye out for signs from beyond—a voice, an image or feeling that may give insight into what lies ahead for you in waking life.
When your journey is complete take some time to pause in stillness, allowing any lessons or insights to sink in before gently returning back to reality with a refreshed outlook on life.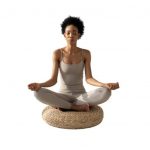 After retiring from professional soccer, Ryu decided to help teach other athletes the benefits of mindfulness and meditation. Implementing these techniques during performance helped him significantly and now Ryu would like to share this knowledge with the world.