Have you ever wanted to escape for a few hours, away from the hustle and bustle of everyday life? If so, I invite you to visit the Meditation Hut!
This quaint little escape offers a refreshing way to instantly relax and reenergize. Upon entering you'll be surrounded by soothing music, comfortable seating and an array of both indoor and outdoor areas perfect for rejuvenation.
Enjoy your journey through this calming oasis while using guided meditations or enjoy some peaceful sacred time in silence. The Meditation Hut is sure to become your tranquil safe-haven – perfect for exploring self-healing and personal growth!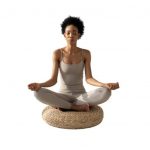 After retiring from professional soccer, Ryu decided to help teach other athletes the benefits of mindfulness and meditation. Implementing these techniques during performance helped him significantly and now Ryu would like to share this knowledge with the world.