The Swami's Meditation Garden is a tranquil oasis in Montecito, California small town. The garden was created by the late Swami Premananda, an Indian spiritual teacher who lived in Montecito for many years.
The garden features lush foliage and peaceful ponds surrounded by benches and stone fountains. Visitors can also explore winding pathways that lead to private meditation spaces, which are perfect for quiet contemplation or yoga practice.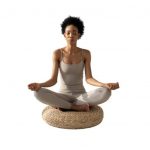 After retiring from professional soccer, Ryu decided to help teach other athletes the benefits of mindfulness and meditation. Implementing these techniques during performance helped him significantly and now Ryu would like to share this knowledge with the world.