After a long day of work, it can be difficult to relax and clear your mind. You may have tried various methods to calm yourself, but nothing seems to work. If this sounds familiar, you may want to try vipassana meditation. This type of meditation is based on the principle of mindfulness, or being aware of your thoughts and feelings in the present moment. With regular practice, vipassana meditation can help you feel more relaxed and at peace with yourself.
1. What is Vipassana Meditation and its benefits
2. How to get started with Vipassana Meditation
3. The 10-day Vipassana Meditation course
4. What to expect during the 10 days
5. How Vipassana Meditation can change your life
What is Vipassana Meditation and its benefits
Vipassana meditation is an ancient Buddhist practice of self-discovery. It teaches us to focus on and observe our breath, allowing for new insights into our emotions, pain, thoughts, and more. Practitioners learn to use mindfulness to become aware of all the different states of consciousness that arise in daily life. Ultimately, those who practice Vipassana meditation are seeking inner peace through seeing things as they really are and letting go of attachments, judgment and suffering. The benefits include not only emotional awareness but physical health as well — from relieving stress and anxiety to improving cognitive function. With daily practice, these benefits can be experienced in as little as ten days — making it an effective technique for busy people looking for a mental reset.
How to get started with Vipassana Meditation
Vipassana meditation can be an incredibly rewarding practice, but getting started doesn't have to be intimidating. You don't need any special tools or materials, just yourself and a comfortable place to sit. Start by taking a few deep breaths, allowing your mind to become still and focused on each inhalation and exhalation. Then take some time to observe the breath without trying to change it in any way – simply allow it to be what it is without judgement. As you relax into the experience, you may notice negative thoughts arise; this is normal; just remind yourself that these aren't facts but merely temporary feelings and let them pass without attaching too much significance. These simple steps provide the foundation for a deeper Vipassana meditation practice as well as many other meditative activities.
The 10-day Vipassana Meditation course
Trying something new can always be intimidating; however, the 10-day Vipassana Meditation course is definitely worth a try! This course can teach you how to internalize your thoughts and actions in a way that will help you cope with even the toughest of challenges. While staying onsite for the duration of the meditation, experienced instructors teach how to explore and quiet your mind, making your time during this self-transformation much more manageable. Furthermore, many individuals have reported finding improved physical fitness and mental clarity as a result of taking this course. All things considered, taking part in this 10-day Vipassana Meditation will be well worth the journey.
What to expect during the 10 days
The 10 days are a special time because you'll get the chance to unwind and relax with your family. Nourish your mind and body by eating healthy, spending quality time together, and engaging in calming activities like reading or taking nature walks. Time is precious, so cherish the moments of peace and joy in each day. Look ahead to all the possibilities and opportunities that come with the days ahead – perhaps it could be an opportunity to learn new skills or develop hobbies. Make sure every day has moments of self-care and reflection as a way to start anew each morning, leading toward fulfilling long-term goals.
How Vipassana Meditation can change your life
Vipassana meditation is one of the oldest forms of meditation, and can provide long-lasting benefits to those who practice it. The most important part of Vipassana meditation is mindfulness of the breath and body sensations, which help us to become more aware of our thoughts, feelings, and emotions. Through regular practice we can learn to better understand our emotional states and gain a sense of calmness and clarity. With this increased self-awareness we can also gain insight into how our reactions within any given situation may affect our quality of life. This powerful method for cultivating inner peace can ultimately lead to life-changing transformations that improve relationships, work performance, physical health, and emotional wellbeing.
Vipassana meditation is an ancient practice that can offer remarkable insights and benefits. If you're looking to get started with meditation, Vipassana is a great option. The 10-day course may seem daunting, but it's worth it. Not only will you learn how to meditate effectively, but you'll also have the opportunity to change your life for the better.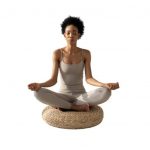 After retiring from professional soccer, Ryu decided to help teach other athletes the benefits of mindfulness and meditation. Implementing these techniques during performance helped him significantly and now Ryu would like to share this knowledge with the world.