Winter Solstice Meditation
Hi, and welcome to this guided Winter Solstice Meditation with me…Ryu Griff. Feel free to use this transcript in your own practice or in your class. Enjoy.
Let's Begin
Take a deep breath in and out. As you do so, welcome yourself to this Winter Solstice Meditation. The Winter Solstice is an ancient solar holiday that marks the shortest day of the year and the longest night when darkness is at its peak and light has gone on its extended rest. It is a time to honor this season of long nights, mystery, and transformation, a time to pause, be still, and reflect on our lives.
Set Your Intention (3 minutes)
This meditation will be focused on setting an intention for this season of darkness. What do I hope to achieve or cultivate during these dark winter days?
Take a few moments in silence to focus your attention inwardly and allow your intention to come into being.
Opening Prayer (2 minutes)
Let us begin with an opening prayer for this meditation:
"We give thanks for the waning sun, for the return of darkness that brings renewal within us. Fill us with peace as we enter into this sacred space together."

Let us Pray
Guided Visualization (10 Minutes)
Begin by settling into a comfortable position – standing or sitting – wherever you feel most at ease. With each breath that you take in, imagine that you are breathing in relaxation, filling your body with calmness and contentment. Allow all worries or anxieties to slip away as you exhale into total peace and clarity.
Now visualize yourself in a safe place outdoors – somewhere that feels familiar or comforting; it could be a local park or beach, or meadow.
Notice what's around you – the trees, animals, sky – everything alive under the winter sun. Imagine that you can feel its gentle warmth upon your skin; allow yourself only to take in what is positive and peaceful here at this moment.
As we move through the visualization together, observe how deeply rooted all living things are – how connected they are beneath their stillness. Feel how connected we all are, even across miles apart, united by our individual experiences within these same darkening days of the winter solstice.
Movement (7 minutes)
Standing up, if possible, start by moving your arms from side to side slowly as if you were embracing all life around you with an open heart; keep them raised above your head until eventually they reach up towards the sky with openness and surrendering gratitude for all that life has given us throughout this year including now during its darkest hour where we can find beauty despite seeming bleakness.
Now slowly lower your arms back down again as if releasing any expectations back into Nature, allowing her energies to heal us further during these months ahead before spring arrives again, bringing new beginnings with her light once more.
Breathe deeply as continue feeling connected yet also empowered: connected through understanding our shared humanity yet empowered knowing that collective energy allows each one of us individually to manifest whatever is desired over these coming months ahead.
Closing Prayer (3 minutes)
After taking some moments here in stillness, now invite gratitude for this experience today – thank Nature for constantly reminding us how cyclic life can be: shifting between light & dark just like our own personal ebb & flows throughout each day too… Now let's end with a closing prayer together:
"We thank Nature for her guidance through darkness & light & pray we may always use her wisdom wisely: May we remain present during both times & use it all towards cultivating inner peace & abundant joy"

Let us pray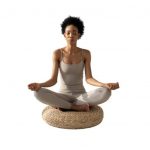 After retiring from professional soccer, Ryu decided to help teach other athletes the benefits of mindfulness and meditation. Implementing these techniques during performance helped him significantly and now Ryu would like to share this knowledge with the world.