Elephant Meditation: 30 minutes Guided
Welcome to your elephant meditation. During this time, I'd like you to focus on the majestic beauty of the elephant. Let's begin by taking some deep breaths and letting go of any stress or worries that might be weighing you down. Take a few moments to let yourself relax and sink into a meditative state.
Elephant Guided Meditation (30 Minutes)
Now, imagine that you are in a sunny jungle glade surrounded by trees and lush vegetation. In the distance, you hear the soft thump of an elephant walking through the trees, its presence felt yet unseen. Feel the sun's warmth on your skin as you take in your surroundings and get ready for your journey with this magnificent creature.
As you walk deeper into the jungle, feel your body becoming lighter, as if each step is taking away any heavy thoughts or worries that have been weighing on you lately. Become aware of how connected you feel to nature and all living creatures around you. When it feels right, stop walking and take some time to observe all that is around you: trees swaying gently in the wind, birds singing joyfully from their perches high above, cicadas chirping rhythmically from nearby branches… All these elements create a beautiful symphony of sounds that fill up this magical space with life.
Suddenly, there it is – an elephant! It stands tall among the trees with its majestic tusks reaching up towards the sky as if greeting it with reverence and respect for its power and grace. Allow yourself to become transfixed by its beauty; notice every single detail about its presence, from its thick layer of textured grey skin covering its body to its trunk swaying back and forth in search of food or water take it all in.
Continue to observe the giant elephant as it gracefully moves through the jungle environment, leaving a trail of footprints behind it as evidence of its passing through this sacred space. Notice how gentle it is even when navigating such challenging terrain gentle but determined in whatever task lies ahead! Feel what inner strength can be gained by following one's purpose without judgment or hesitation…
When ready, slowly drift away from observing this beautiful animal towards a place within yourself where serenity resides a safe haven within your own mind where there is no need to resist anything: just acceptance and peace can be found here; allow yourself to soak up this peacefulness and savor every moment spent in this tranquil refuge inside your own mind before slowly emerging back into reality feeling refreshed and contented after having shared such an intimate moment with nature's most famous inhabitant the elephant!
What is elephant meditation?
Elephant meditation is taming the mighty elephant, once seen as a rampaging beast, now symbolizes a mind disciplined through meditation, a mind that is stable and powerful. Through this practice of mindful discipline, we can approach difficult circumstances with spiritual alchemy transmuting hardships into opportunities for growth. This power within us allows us to face hardship with unwavering resilience and optimism.
What does taming the elephant mind mean?
Taming the elephant mind means, once the mind is tamed, it can achieve anything its master desires. It can be taught to perform more complex tasks, such as picking up hot objects with its trunk or exhibiting other behaviors that require precision and self-control. With a tamed mind, the possibilities of achieving one's dreams and goals are virtually limitless. A tamed mind is a key to eliminating suffering, as it can help one make wiser decisions and better manage their emotions. By recognizing our inner potential and actively working towards harnessing it, we can experience a newfound sense of fulfillment in our lives.
https://www.washingtonpost.com › local › 2012/03/12
Search for: What is elephant meditation?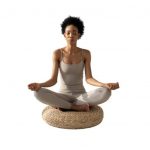 After retiring from professional soccer, Ryu decided to help teach other athletes the benefits of mindfulness and meditation. Implementing these techniques during performance helped him significantly and now Ryu would like to share this knowledge with the world.